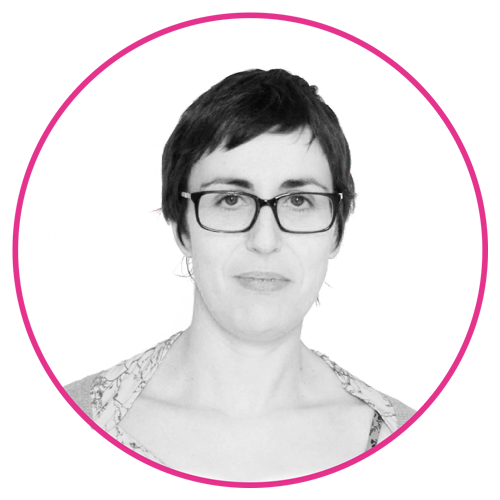 Monica Ferrín Pereira obtained her degree in Political Science and Public Administration from the University of Santiago de Compostela. She has a doctorate in Political and Social Science from the European University Institute, an international centre for doctorate and post-doctorate studies funded by the European Commission and EU member states. Her thesis, which was called "What is democracy for citizens?", received the Juan Linz Prize for the best Political science PhD thesis from the Centre for Political and Constitutional Studies.
She worked as a post-doctorate teacher and researcher at the Collegio Carlo Alberto in Turin and at the University of Zurich, where she participated in a number of national and international projects. In addition, she was a member of the OECD's committee of experts for the measurement of social and political trust. She has had numerous articles and chapters published in internationally prestigious publications.
Mónica Ferrín is currently working on two lines of research: 1) the study of Europeans' attitudes towards democracy; and 2) gender inequality in the public arena.
Europeans' attitudes towards democracy: one of main challenges for European democracies at the present time is public dissatisfaction towards democracy itself; dissatisfaction which increased after the major economic crisis that affected the majority of countries in Europe. The aim of this research is to study changes in European people's attitudes towards democracy after the crisis and the causes of public dissatisfaction: are we really facing a crisis of democracy as some critics have stated?

To answer this question, Mónica Ferrín is working on a survey on attitudes towards democracy, which will be carried out by the European Social Survey in 2020/2021. The subjects of this survey will be citizens from the majority of European countries.
Gender inequality in the public arena: not all citizens participate to the same degree in the public arena. This produces a series of regulatory problems, as unequal political participation results in unequal representation. The case of women is particularly grave as they make up more than half of the population. In fact, even today, in spite of widespread efforts to achieve gender equality, women participate less in politics than men in the majority of developed and underdeveloped countries. Why is this? The aim of this project is to study the reasons why women participate less in politics and, by extension, in the public arena.