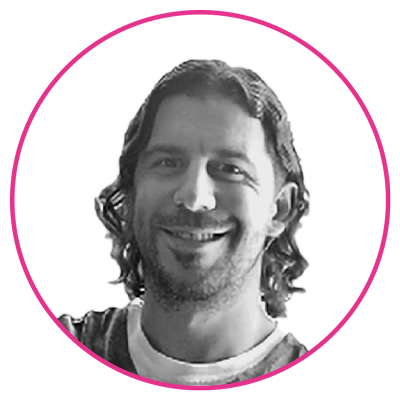 José A. Iglesias-Guitián is a researcher in computer science. He specialises in Visual Computing and Computer Graphics. He currently works at the Computer Vision Centre (Centre e Visiò per Computadora – CVC) and is an Associate Researcher at the Universitat Autònoma de Barcelona (UAB), where he collaborates as a teacher. His current research activity focuses on advanced rendering and lighting techniques for scientific visualisation, and more recently he has researched its use in virtual simulators. He worked for almost two years for The Walt Disney Company and Disney Research. This September he will join the Universidade da Coruña.
José has received three European Marie Curie grants, one as an Associate Researcher at CVC/UAB, which is currently underway, another as a Research Expert at the Universidad de Zaragoza, and his first grant during his time as a researcher at the CRS4 Visual Computing Group (Italy), where he obtained his doctorate in Electronic Engineering and Computing at the Universidad. di Cagliari, funded by the Marie Curie grant (2011). José began his research career after completing his Computer Engineering studies at the University of A Coruña (UDC) (2006) and working in the VideaLAB group at the School of Civil Engineering in the same university.
Throughout his research career he has published 14 articles in journals, 9 of which are published in the top #3 in the list of referenced journals for computer graphics. He is a co-inventor of three patents in the USA, and was given a Disney Inventor Award in 2016. He has published around a dozen articles in conferences and has been an invited speaker on various occasions. He has participated in a range of European, National and International projects and also in projects with businesses, acting as Co-Principal Investigator in some of these. He is certified by ANECA as an Associate Professor and is a member of the professional associations Eurographics, ACM and Marie Curie Alumni.
His work has been published at the most important conferences and in journals in his field (e.g. ACM, SIGGRAPH, IEEE, SCIVIS, Eurographics). He is a member of programming committees and a reviewer for multiple international conferences and journals (e.g. Eurographics, I3D, HPG, EGSR, IJCV). He is also an expert evaluator for the Spanish State Research Agency (AEI). Recently he was co-organiser of the ACM SIGGRAPH Workshop on Computer Graphics for Autonomous Driving Applications.
His research project focuses on exploring advanced rendering and lighting techniques for scientific visualisation, its recent adoption in virtual simulators and synthetic generation of more realistic data and images.
Visual computing has showed itself to be an extremely powerful alternative for the synthetic generation of data and images to increase the current abilities of artificial intelligence, computer vision or simply human abilities themselves for carrying out particularly complex or tedious tasks (e.g. medical communication and diagnoses, automatic recording of millions of images, etc.).
Obtaining large quantities of data necessary to feed current artificial intelligence algorithms, can prove to be one of the main bottlenecks in terms of finding solutions regarding machine learning. A promising direction for tackling this problem is to digitally generate the images and data necessary, i.e., using simulations generated by computers inside a virtual world which models real world conditions that must to be considered to solve a given problem. Improvements in computer graphics techniques will help the production of new more realistic images, as will increasing the already existing databases.
This project aims to advance our knowledge of processes involved in the synthetic generation of images, and to study the impact on future computer learning and vision systems. Virtual traffic simulators and medical imaging examples will be used as possible fields of application for this research.